Collector for ArcGIS Windows Edition 10.4 AND it works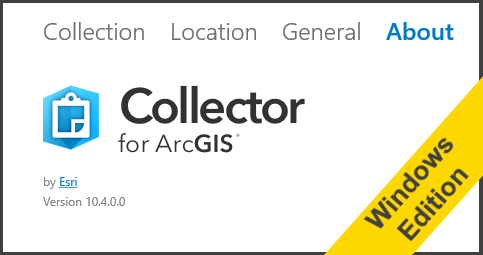 Phew! Collector for ArcGIS Windows Edition 10.4 is here… and it works!! That positive energy put forward in the related Collector 10.3 post seems to have paid off. The 10.4 version is now available for Windows 10 on the Windows Store. After updating the software, I was successful pairing Windows 10 with external receivers (without the Location API).
Collector for ArcGIS Windows Edition 10.4
This August, Esri released the Windows 10 and Android (new beta) versions of the popular Collector for ArcGIS application. Available from their related App stores, this update has been long awaited for allowing high accuracy GNSS devices to be connected. The real benefit of this update is allowing external receivers to use different connection types instead of relying on the default Location API (still available if you have a built-in GPS). This also removes the need for 3rd party hardware emulators when using the Windows version. The final version for Android is expected mid-September.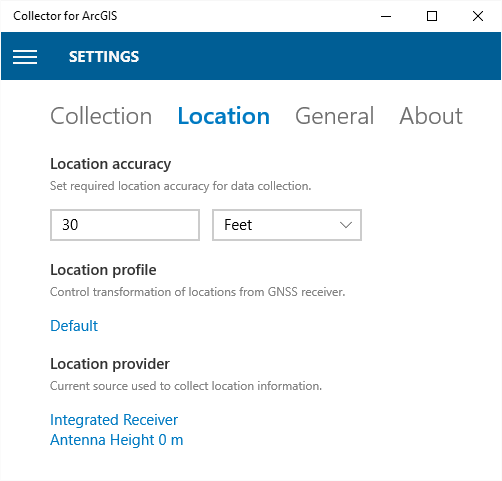 Collector Windows Settings
Compatible Receivers
To use a GNSS receiver with Collector, it must support NMEA 0183 sentance outputs. NMEA is the data specification Collector uses to communicate with the receivers. Most mid/high accuracy receivers already support the NMEA sentences that Collector uses, including most of the mid range receivers: SXBlue (setup NMEA sentance streams in config), Arrow, Garmin Glo, Dual XGPS, most Bad Elf devices.The NMEA sentances required/supported with Collector for ArcGIS can be found in the help guides (iOS, Windows).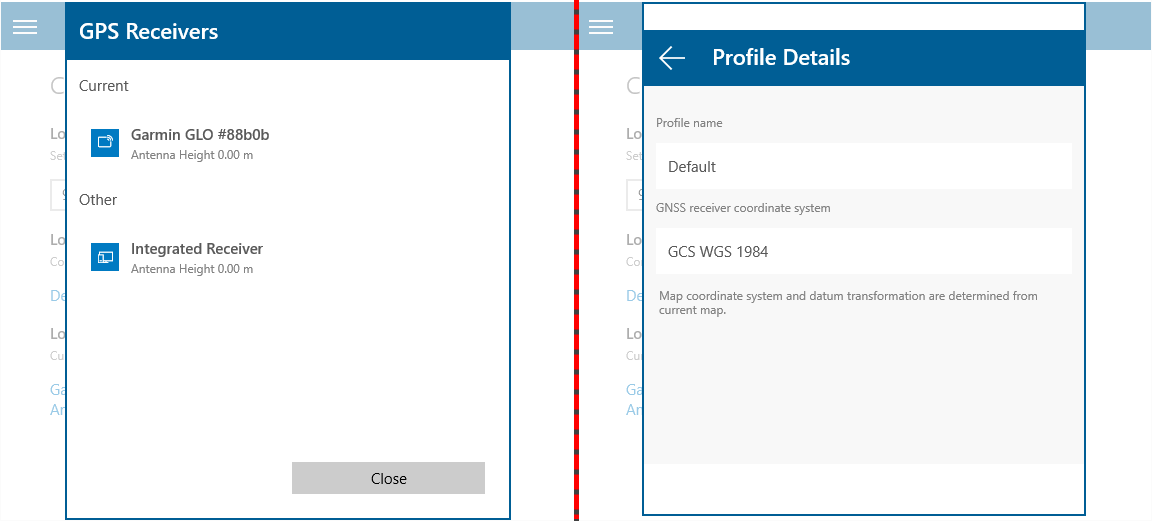 Collector for ArcGIS (Windows) Receiver and Profile settings
Related links
If you found my writing entertaining or useful and want to say thanks, you can always buy me a coffee.