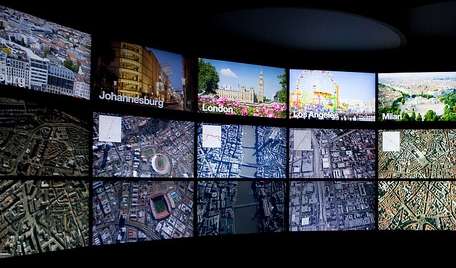 It's that time of year again… when 12,000 people (approximately) head to San Diego to refill their Esri Kool-Aid and see what's coming down the pipe from the Redlands, California GIS software giant. It also means it's time for the the annual Esri User Conference Q&A that goes over some tidbits and direction that Esri is moving towards over the coming year. Basically, it highlights some of the products, and new features we should be ready for.
Esri has written questions and answers to keep our customers informed on our efforts in software development, products, education, and support; future plans in these areas; and our thoughts on GIS and the industry as a whole. Our purpose for sharing this information is to help our users be successful in their use of GIS. Please feel free to share with your colleagues.
Some interesting things to note:
Yes, there is a 10.3 and it will focus on "improving the science of ArcGIS". This includes some space-time tools and ability to work with new datasets (netCDF4, HDF, GRIB)
Q4 2014 is when ArcGIS 10.3 and ArcGIS Pro be released (together).
A big change in ArcGIS Pro will be the upgrade from Python 2 (2.7) to Python 3 (3.4.0).
There is an attempt to describe the new licensing model for Pro, but hard to interpret from the limited Q&A page to know what this really means (how concurrent licenses are handled, etc).
Lots of Geodatabase updates. From support for SQL Server 2014 (at 10.3) to the future of SDE command line access.
And many, many more - worth taking a look, then returning to the Esri site to watch some of the videos posted from the conference.
Check out the full Esri User Conference Q&A for more details: http://www.esri.com/events/user-conference/q-and-a.
If you found my writing entertaining or useful and want to say thanks, you can always buy me a coffee.